Even if the Prusa i3 MK3 is printing already quite silent, if you run it 24/7 in your living room it's still too loud. In my setting the vibrations into the desk plate lead to additional stoerendes noise. The original Prusa elastic dampers are quite hard and short, and I got some flex filament so what better to do than design new dampers.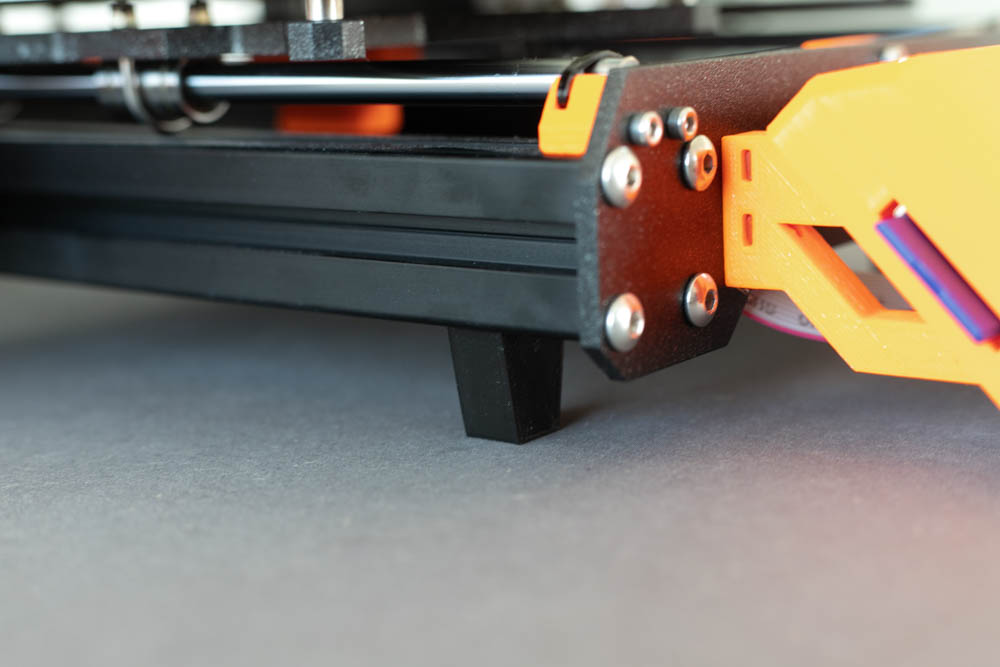 Print the vibration dampers for your Prusa i3
Just download the design here.
Printer settings for the parts
I printed the dampers with my Prusa i3 MK3 with Fiberlogy Fiberflex D30 in black with a 0.4 mm standard nozzle. A layer height of 0.2 mm and 30% rectangular infill were used, the inner structure is shown in the following picture of a canceled job. Printing the four pieces in one job with standard settings for flex material (really slow printing speed), the printing time was about 2,5 h and needed 11,7 g, which is about 0,60 EUR filament costs.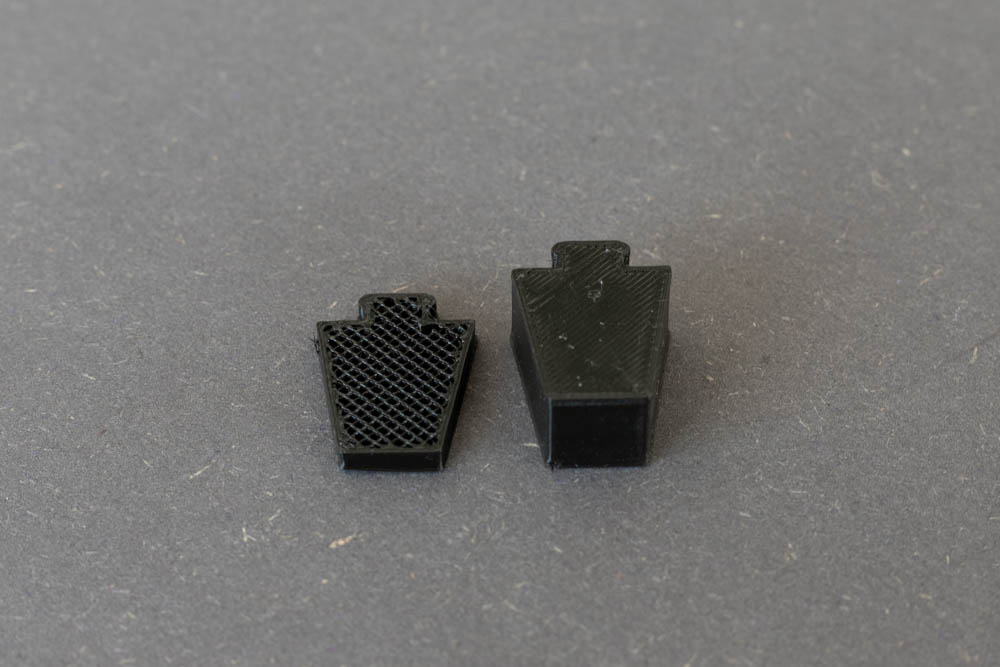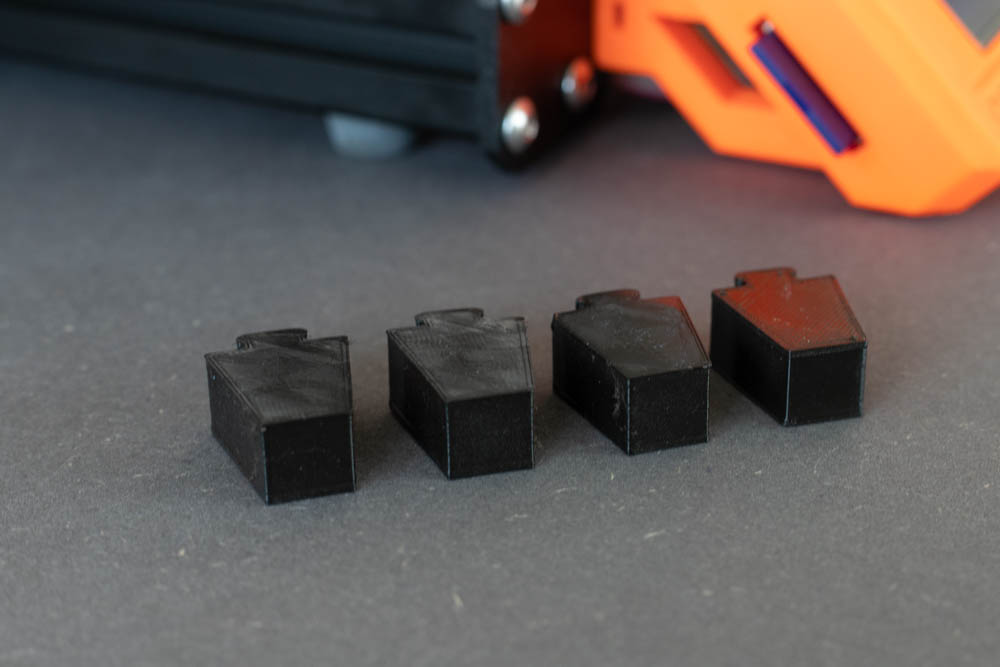 Comparison of original and updated vibration dampers in the following picture. Due to the low infill and the larger height the 3d printed dampers are very soft compared to the original dampers.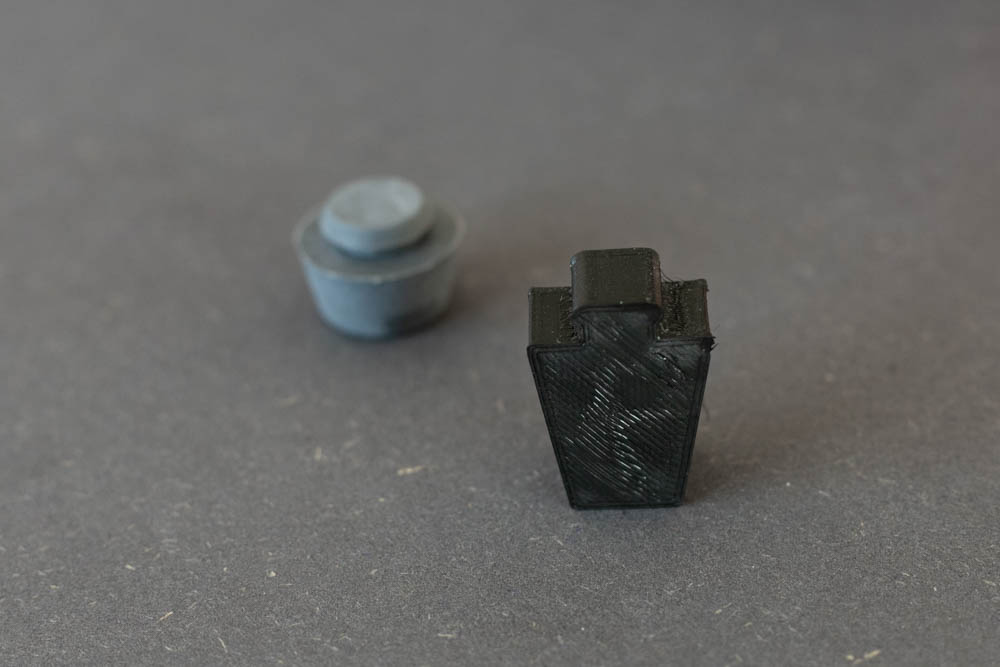 Assembly of the 3D printed dampers in the Prusa i3
This is super simple, just get rid of the old ones an click in the new.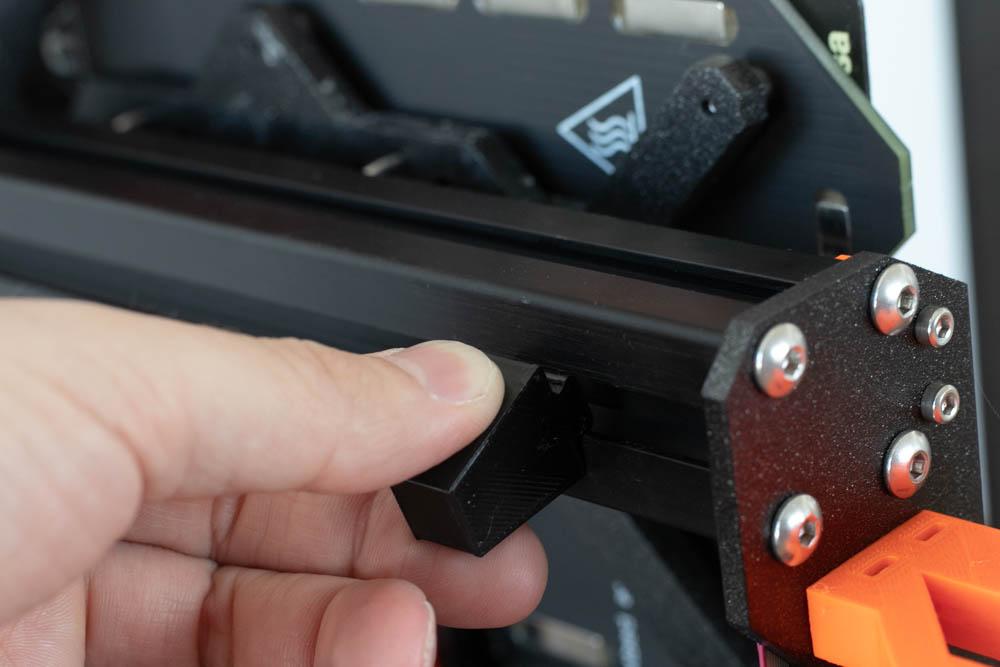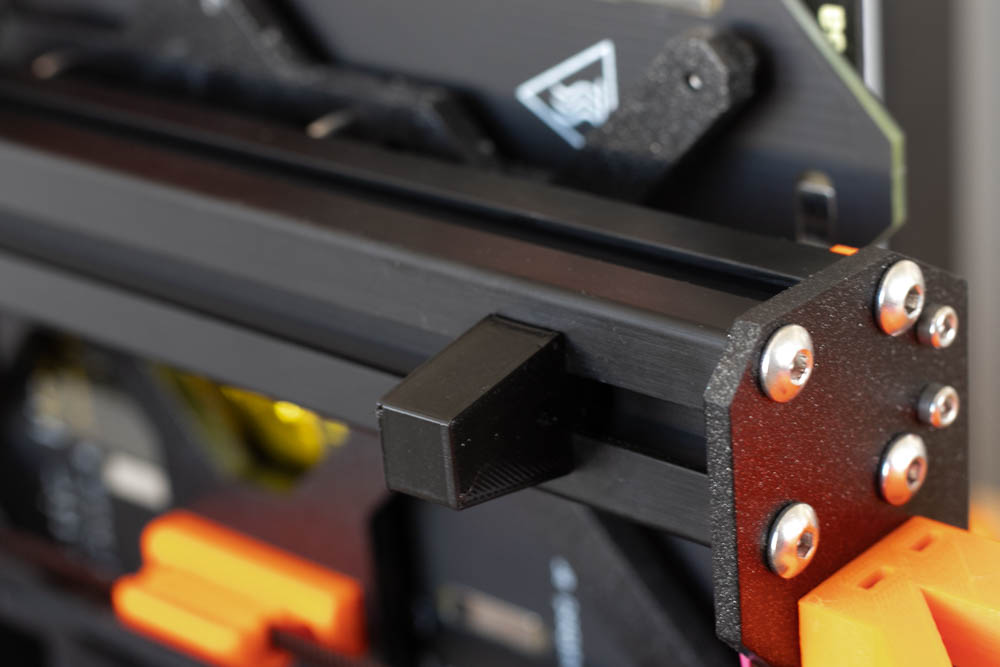 Place the four new dampers on the usual damper positions. Best tilt the printer 90° towards the power supply for an easier installation.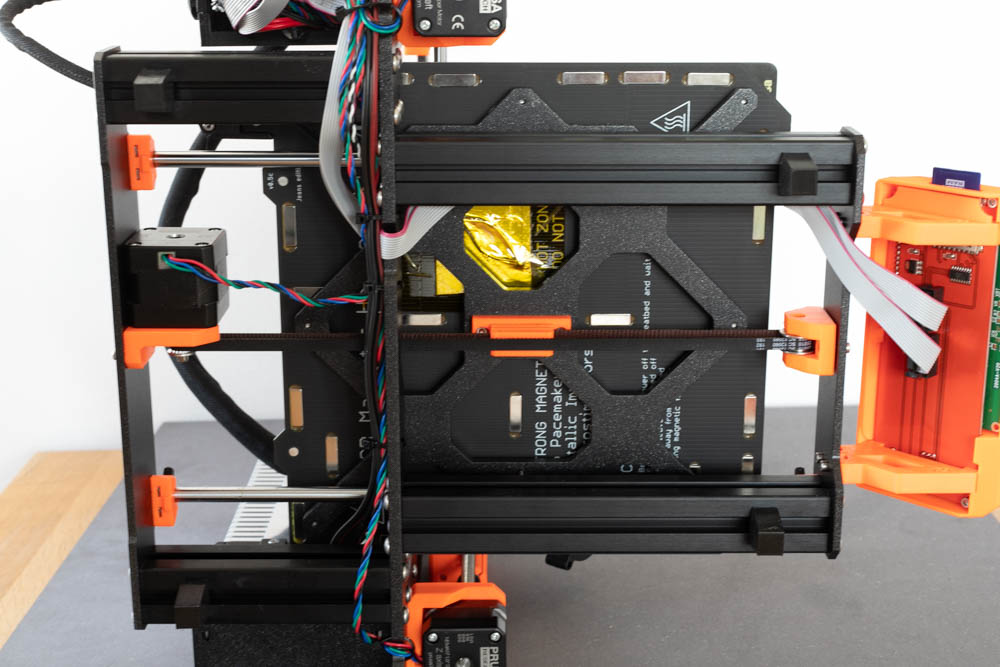 And now the important question: are they reducing the noise? Yes the vibrations in the desk and therefor the overall noise of the printer is significantly reduced. The optimized 3d printed dampers are working very well on the Prusa i3, especially if your desk plate multiplized the noise before, because of the rigid dampers. Happy (silent) printing!