This post contains affiliate links, which are marked with an asterix (*).
There is nothing like a good old Mario Kart race. After getting a Raspberry*, flash it with RetroPie, and a pair of USB SNES Controller* there was something missing… Jeha, to show off with it! Best mount them to the wall, so everybody can get a good look at it.
All links marked with an asterix (*) are affiliate links, meaning, at no additional cost to you, I will earn a commission if you click through and make a purchase.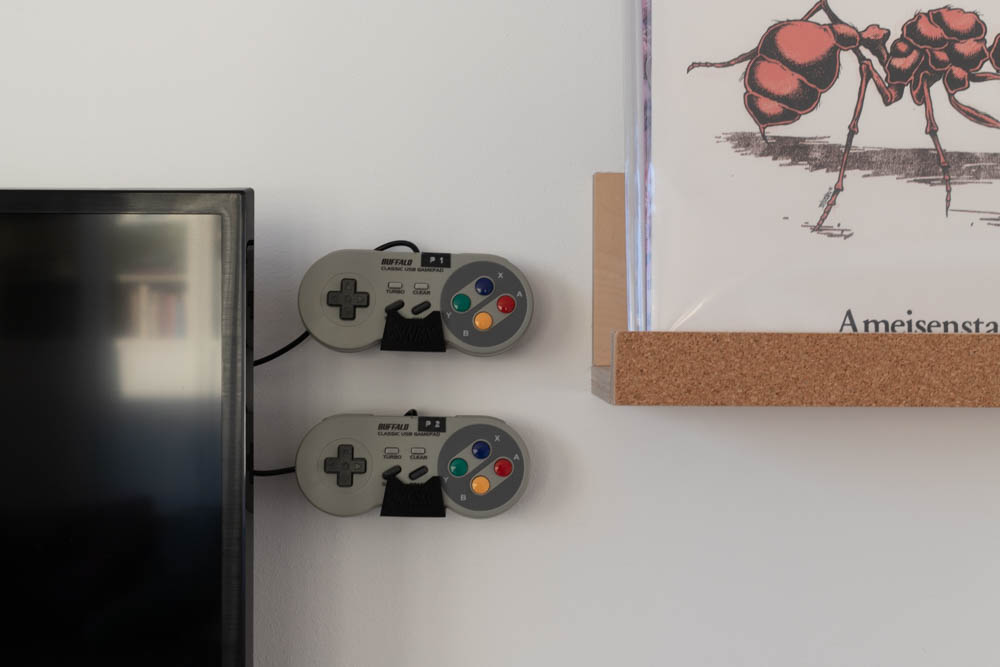 Print your SNES controller wall mounts
It's really simple, just get the file, print it and mount it on the wall with a screw.
Printing settings
I print the mounts on my Prusa i3 MK3 with Prusament PETG Prusa Jet Black and a standard 0.4 mm nozzle. I used a layer height of 0.15 mm and 50% rectangular infill. For two mounts the print time was about 3 h. You are going to need about 30 g filament which costs about 0,90 EUR.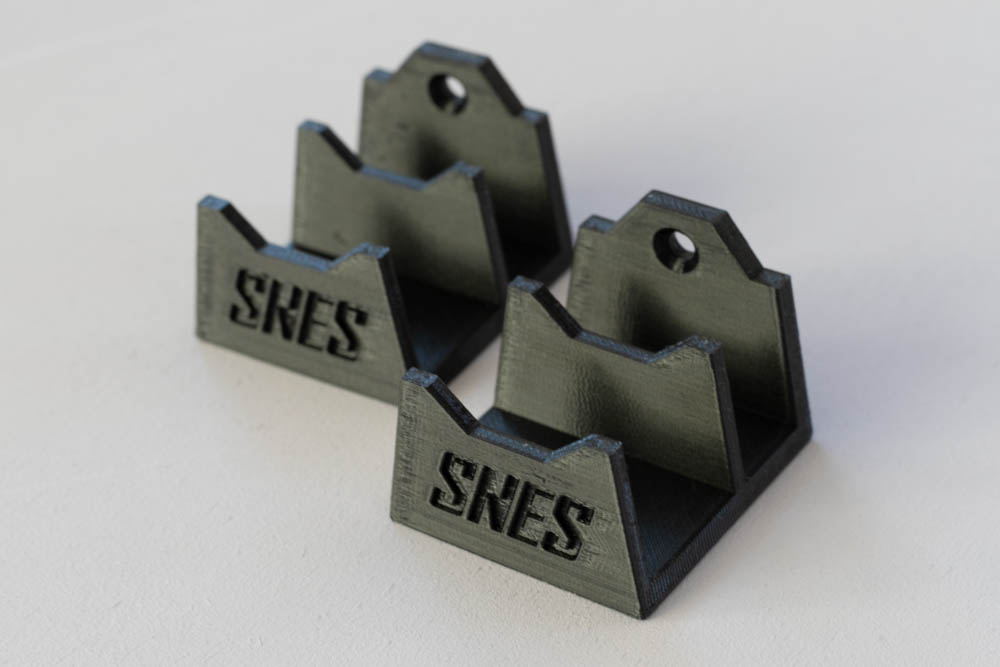 And here some additional eye catching photos